SCUOLA ITALIANA SCI PINZOLO
ORGANIZE A SPECIAL SKI WEEK
FROM 12 TO 17 MARCH 2023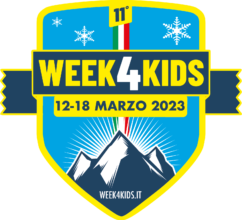 HERE IS THE DETAILED PROGRAM FOR THE WEEK:
SUNDAY MARCH 12
Registration for courses, presentation of the weekly program and delivery of the welcome kit at the school offices and hotels.
MONDAY MARCH 13
At 10.00 meeting with the instructors and technical selection of the groups. Beginning of group ski and snowboard courses from 10.00 to 12.45. From 1 pm PASTA PARTY for lunch!
Followed by 14.00 RELAY on the SNOW.
TUESDAY 14 MARCH
Group ski and snowboard lessons in the morning.
Followed from 14.00 WALK and SNACK.
WEDNESDAY MARCH 15
Group ski and snowboard lessons in the morning.

THURSDAY MARCH 16
Group ski and snowboard lessons all day long from 10.00 to 15.50.
FRIDAY MARCH 17
Group ski and snowboard courses in the morning, with end-of-course COMPETITION and AWARD-GIVING.
RATES and INFO
Collective ski and snowboard course for children aged 6 to 13 € 250.00 (discount € 10.00 for those who book directly at the hotel)
Equipment rental at "Il conforto sci", 20% discount.
15% discount on the purchase of the ski pass for those staying at partner hotels.